Desktop
MailBigFile Desktop App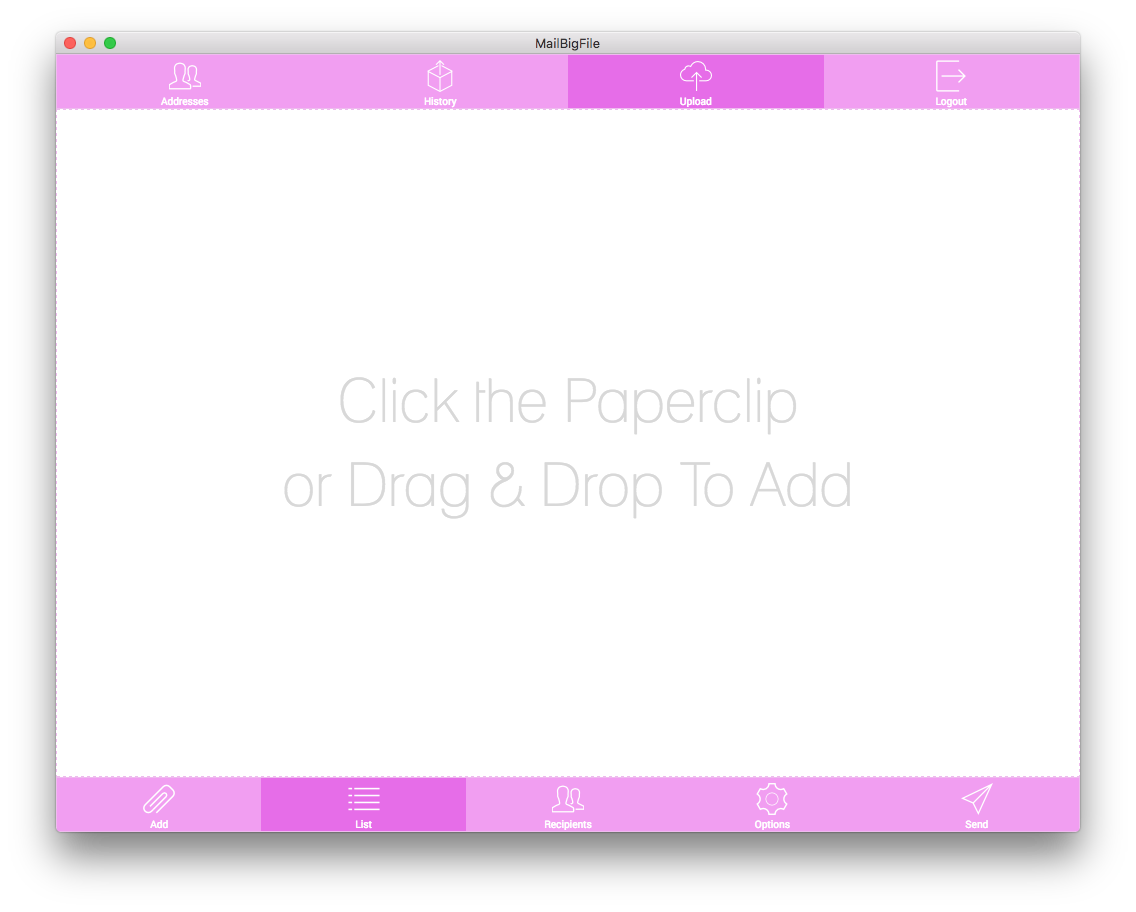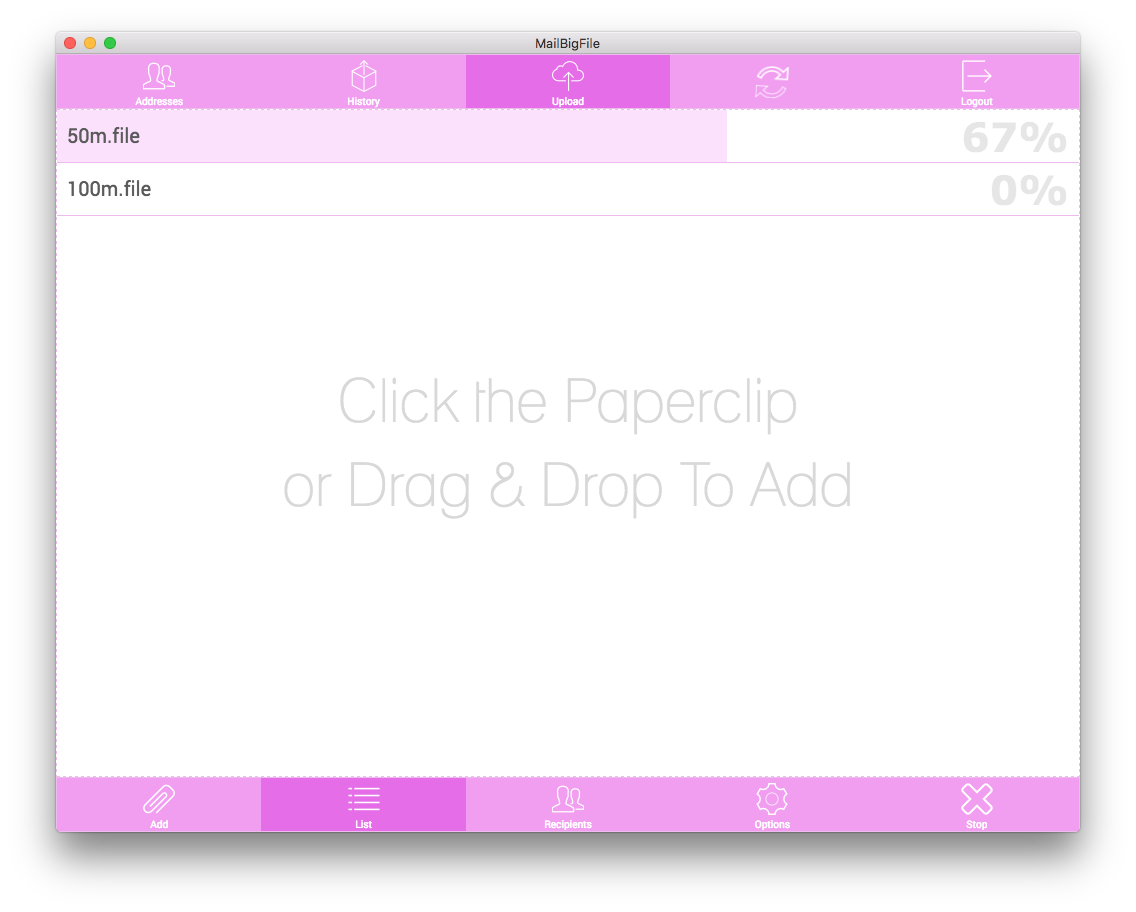 Available for both Pro and Business users, the MailBigFile desktop app allows you to send files without having to open your browser.
Please note that currently only Pro or Business customers can use this app.
Further, please note that the new app is currently in its initial alpha testing. If you would prefer to use our older stable release, please click here.