Get more with the Pro account
Stay in control of your files with the MailBigFile Pro account. Not only can you send files up to 4GB in size, you can store and track all the files you have sent too. Re-send file links at the click of a button. You can even add recipients to your files after they have been sent!
See the full list of features below.
Get the Pro account for only $29.00 USD per year.
Sign Up Now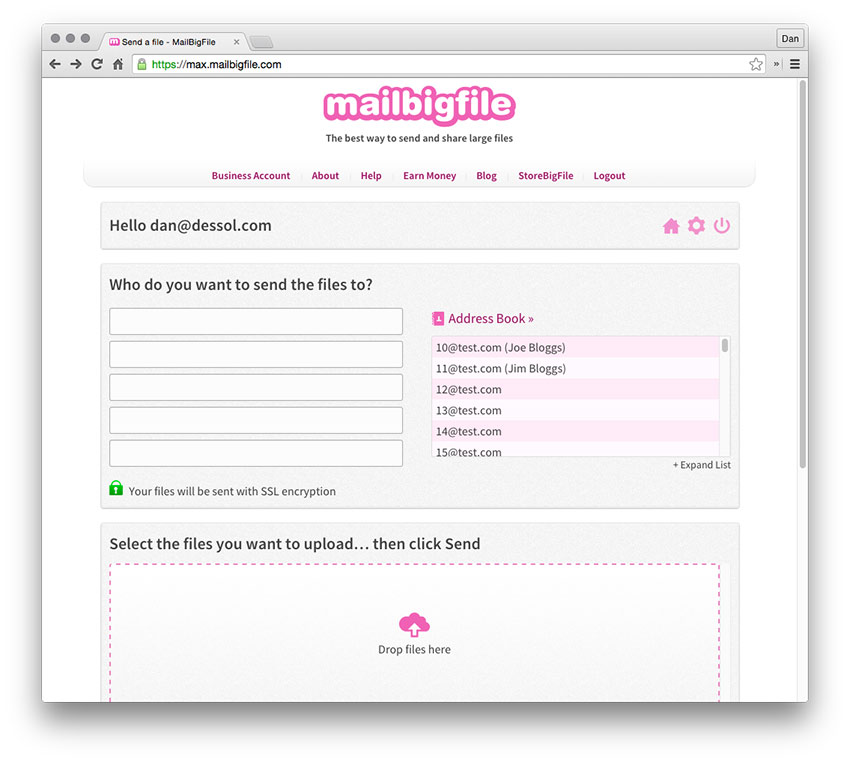 All features of the Pro account
Send files up to 4GB
Send unlimited files
Files available for 28 days
50 downloads per file
5 recipients
1GB permanent storage
Send 10 files at a time
Track files
Delete files
Receive history
SSL/AES encryption
Full audit
No advertising
Live Chat support