Business Account Extras and Customisation
We offer extras and customisation features with a MailBigFile Business account. These include FTP integration, custom form fields and account customisation.
See below for more information.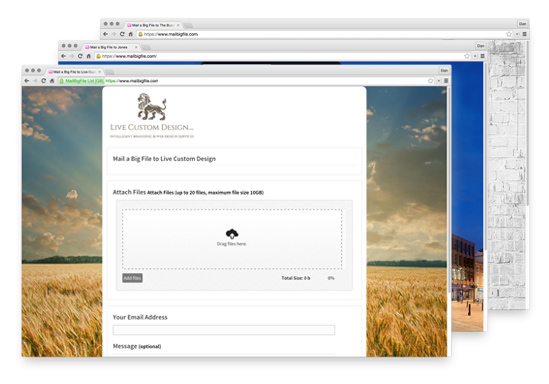 FTP Integration
Another great feature available for your Business Account. We offer the functionality for all the files sent to you to be placed directly on your FTP server.
Unites with your current workflow.
Integration with your order process.
Easier for client to upload files directly to you.
Files placed in unique folders
All of your files in one place.
This premium service will cost an additional $160 per year, but please contact our support team for more information.
How does FTP integration work?
Introducing Custom Form Fields
Business Accounts come with the additional option of Custom Form Fields on your receive files page.
This option gives a Business Account so many more benefits:
Make it part of your workflow.
Integrate it with your order/checkout process.
Specify a custom return URL after upload is complete.
Collect all the information you need in one place.
All field types available - checkboxes, dropdown, textareas, etc.
Information sent in email notifications.
These fields are extremely versatile allowing your company to use them however you choose.
This premium service will typically cost an additional $80 per year, but please contact our support team for more information.
View the example below, or visit our demo page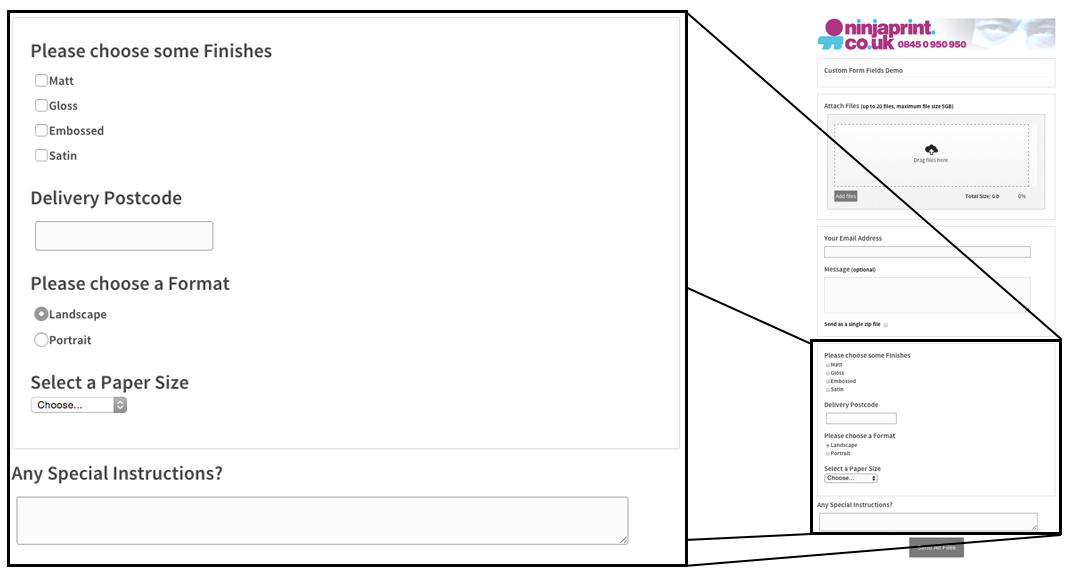 Add extra users
Up to 10 Users - $159 per year
Up to 50 Users - $319 per year
Up to 100 Users - $479 per year
More than 100 Users - Contact Us
Price on ask options
Increase download limit on all files.
Increase download limit on a file-by-file basis.
Increase permanent storage.
Other bespoke development.